Responsive Web Development
Responsive Web Development is slowly becoming synonymous with web design. With the continued increase in smartphone and tablet usage, the responsive approach to the web is here to stay. But it is still a relatively new technique with some speed bumps and hurdles to overcome.
CLOUD HOSTING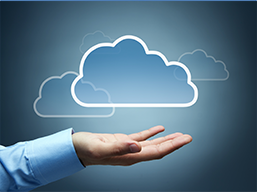 Cloud web hosting is hosting that uses the resources of several clustered servers. Basically, this means that your website uses the virtual resources of several servers to accommodate all the aspects of hosting your site. The load is balanced, security is taken care of and hardware resources are available virtually so they can be used when needed. The cluster of servers is the cloud.
OUR BENEFITS
CLIENTS
We thrive on the diversity of projects and clients we work with. Clients from every sector, and of every size.
SERVICES
We are here for the life-time of your project: Planning, design and build, and then life-cycle strategy and support.
VALUES
Creativity, professionalism and accountability - these are the values we live by, every day, in everything we do.